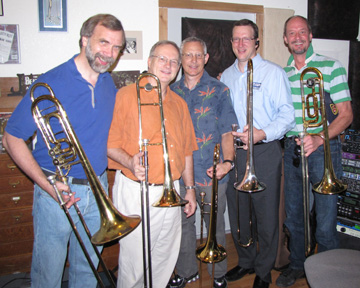 L-R: David Deering, bass trombone; Mike Pittsley, tenor trombone; Mark Hill, tenor trombone; David Kline, tenor trombone; Dave Woodard, tenor trombone


Welcome To Our Website!
The Bexar Bones is San Antonio's premier trombone ensemble and is available for private parties and other special events. The Bexar Bones is also available for educational services and master classes for local high schools and middle schools.
Enjoy your visit!